As the number of COVID-19 infections continue to fall with more and more people getting vaccinated, the opening of society, schools and returning to office is imminent.  However, a return to the normal way of life is not going to be easy for people who have gotten used to the more than a year long isolation and protective measures that kept us safe.
Some of us might feel a bit anxious reconnecting with people we haven't seen face to face for a long while. And despite the recent rollout of vaccinations, it would probably take some of us a bit more time to reintegrate ourselves back into the community.
Now to keep us from being overwhelmed, we can slowly circle back socially with the following suggestions: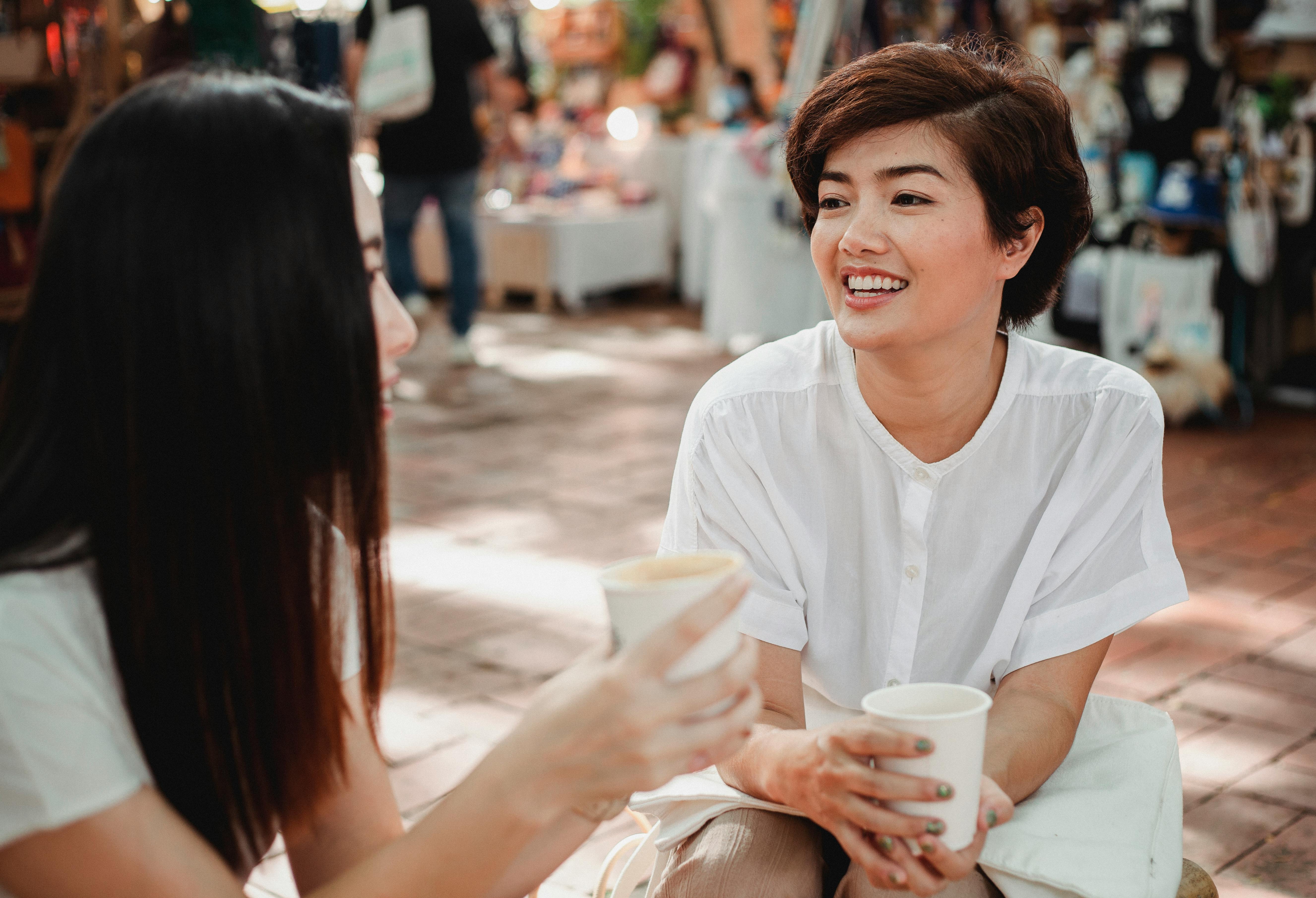 Start a conversation with a stranger
This might sound weird, but it's not unheard of. We've heard stories of people striking up a conversation on board planes, trains or buses for the company. It makes the journey more bearable. In your vicinity, maybe it's not such a bad idea to get to know the people behind the mask when we're out on our grocery run, a short conversation with the person behind the counter is a good start. Or maybe something more than a thank you for the person who delivers the packages would be a welcome change and a step towards becoming more sociable. It wouldn't hurt to be a bit friendlier, and although it might not be true for everyone, others might be feeling a bit awkward themselves and just like us, waiting for an opening.
Send a message
The pandemic has isolated us from our friends, colleagues and acquaintances. Caught in our own personal priorities, losing touch somehow became a natural outcome, but a reciprocated phone call, an email or a text message can sooner mend the situation and start the ball rolling.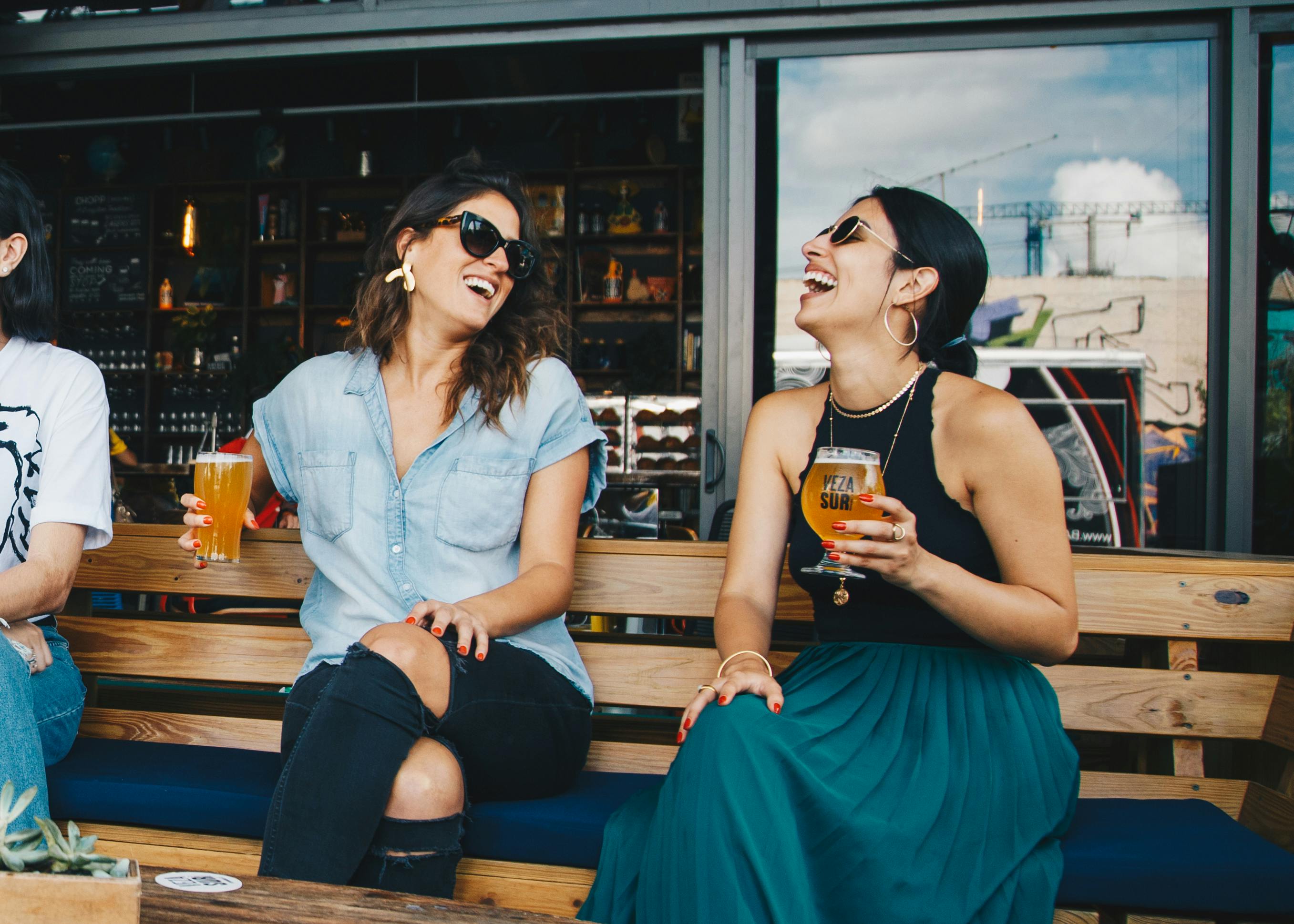 Share some laughs
If you see something funny, you can share it with the others around you. Shared laughter draws people together. It lightens conflict and promotes better relationships - relieves stress and anxiety and improves the mood.
Find an opening and politely ask what the person near you is reading or listening to
A shared interest gives you something in common that you can interact with or talk about. You can listen to music together, exchange books and have a discussion. But if you have no shared interests,that's also okay.  It just means that you can learn new things from each other which can be very interesting.

Join a group activity
There has been a lot of this lately. Strangers gathering in parks and exercising together while maintaining a respective distance from each other. So get into your activewear and go for a group run or join a wellness group. Joint action allows an individual to have a more positive outlook on life. Being connected with others raises our sense of belonging and improves our mood.

Bask in each other's company by sitting quietly together
Enjoy the companionship in total silence. Communication is important, however, shared silence with someone means you are comfortable in each other's presence without having to say anything.
Set actual plans
Planning some get together activities gives you something to look forward to and raises your feeling of optimism. And it gives you something to feel thankful about.
Practise your listening skills, try asking open-ended questions
It encourages people to have some control over the conversation which helps them better express their thoughts. With open-ended questions, people's interests are raised and they are given the chance to open up and elaborate their answers.